Our Services
Our services for residential and commercial customers include treating for termites, carpenter ants, fire ants, roaches, spiders, fleas, ticks, rodents, bed bugs, scorpions, etc… Services are customized to fit every customer's needs and concerns. We offer weekly, monthly, bi-monthly, quarterly, twice-a-year and annual pest control services.
Dennis also offers Wood Destroying Insect inspections for potential home buyers, providing you with a thorough inspection and report. His report will give you valuable information that could help you make the best decision about your future home.
Some of the most common pest problems we deal with are listed below. Contact us for info on any pests not listed!
Ants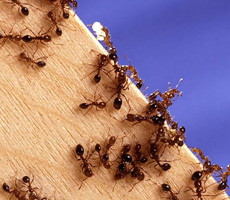 Ants
Ants have become the number one pest in homes and structures around the country. Central Texas has several types that are common invaders. Fire ants, carpenter ants, sugar ants, rover ants, pavement ants, acrobat ants, leaf cutter ants and many more. Ants can cause damage to lawns, plants, wood and food. Some can bite and sting causing health problems. They are very resourceful and can adapt to changing environments. Their populations can explode in short periods of time in and around your home. They can be very difficult to control without knowledge of the biology of the particular ant being dealt with. It is common to have problems with several different types of ants at one time.
1-Above Pest Control Services will send out a licensed inspector to determine which types of ants are currently invading your home and property. They will inspect and identify conditions conducive for ants as well as assess sanitation practices that may contribute to ant infestations. Finally customize a program that fits you and your home.
1-Above Pest Control Services will perform an initial treatment targeted for the current ant problem as well as protecting the home from other ants and additional pest pressure. 1-Above Pest Control Services, specialists are trained in the habits and biology of all the types of ants in Central Texas. They carry a wide variety of products which allow them to treat for any and all types of ants. Our ongoing maintenance program will allow our specialists to apply fresh baits and liquid barriers to protect the home and property from ants and other pests.
Fleas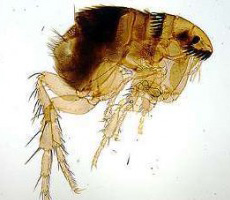 Fleas
Flea problems are not limited to homes that have pets. Squirrels, raccoons, rodents and other wildlife traveling through trees and yards can drop fleas off anywhere. The key to flea control is knowledge of their biology. Certain stages of their life cycle can resist the effects of insecticides. The right product in the right place is necessary to have any chance of gaining control. A 1-Above Pest Control Services licensed inspector can assess a home and yard to identify sources and harborage areas as well as areas conducive to flea infestations, and then design a comprehensive treatment program.
Applications are tailored to each structure and yard based on infestation level, host availability and environmental conditions.
A customized maintenance program performed by a trained specialist allows for appropriate products to be applied in specific areas outside the home to reduce flea populations.
Roaches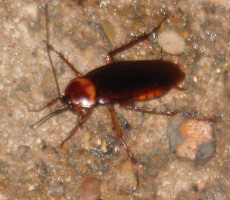 American Roach
Texas has many different species of roaches. There are types that live and breed outside and can occasionally wander inside a structure. However, there are types that live and breed inside structures, allowing their populations to explode. Whichever you may deal with, 1-Above Pest Control Services has a licensed inspector who can identify the invaders as well as evaluate conditions that are conducive to roaches. We then design a program to eliminate the current problem and control future problems with roaches.
A trained specialist can perform an initial treatment designed to locate and eliminate roaches in the home, attic and yard using a variety of liquids, baits and dusts. Our ongoing maintenance program allows our specialists to inspect for new conditions that may attract roaches as well as providing a treatment to control them.
Subterranean Termite Swarms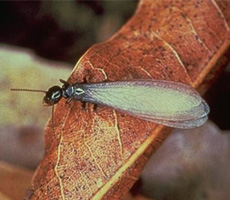 Subterranean Termite
Subterranean termites are the most destructive insect pests of wood in the United States. They cause more than $2 billion in damage each year, more property damage than that caused by fire and windstorm combined.
Problems occur when termites attack the wooden elements of human structures – homes, businesses and warehouses. Their presence is not readily noticed because they hide their activity behind wall-boards, siding or wood trim.
Homeowners in all areas of Texas should watch for subterranean termites and take precautions to prevent infestations.
It is important to be able to distinguish between swarming termites and ants. They often swarm around the same time of year, but control measures for each differ greatly.
1-Above Pest Control Services will send out a licensed inspector to inspect your property to determine if there is termite activity and/or conditions conducive to termites. They will make recommendations about the different treatment options, then customize a program that will fit your needs.
Other Pests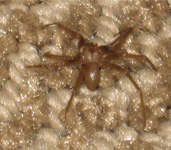 Spiders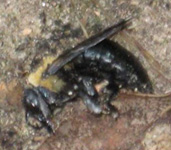 Bees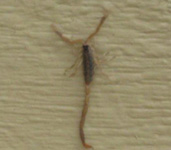 Scorpions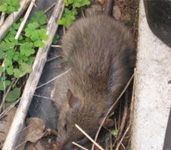 Rodents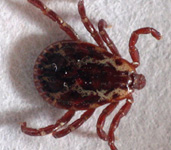 Ticks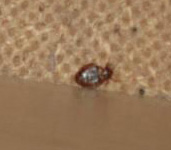 Bed Bugs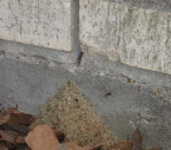 Frass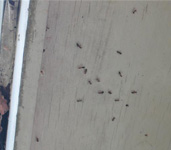 Carpenter Ants
And More...